TMFactions
Hello Players of TMFactions! We are looking for some YouTubers to play and create media for our server! If you are interested and meet the requirements please go and check out
this post.
​
The new season of TMF is coming really soon, and we want as many people as possible to enjoy it!

If you were previously banned on tmf for any reason, you may make a new application to get unbanned for the new season. This new appeal will not be looked at as harshly as it may have been in the past, and is on a google form instead of on the forums so anyone may apply for it, but make sure to still put some effort into it!

You will be able to tell if your appeal has been accepted if you are unbanned, or if it was denied when you try to log on the server you will see the message banned for : Appeal denied

Not everyone who fills out a form is guaranteed to be unbanned, such as repeat offenders or people that have done huge offenses.This form will only be available for the first week of the new season then we will go back to only accepting appeals made on the forums. We will try to review everything within 24 hours of it being submitted, Good luck!

Fill out this form if you would...
Its that time again. TMFactions is 3 days away from our official launch of Map 5.
With the new map comes the new hype trailer which has been done very well.

Check the description for information on reuploading!

Release times:
Donor Release - 17th 5pm CST
Official Release - 17th 5:15-5:30 CST​
Map 4 Winners:

MCTop
#1: Pluff_Daddy - 5172
#2: Tedi_Lord - 4984
#3: EnricoFlippert - 4934

Baltop:
#1: ScootMasterFTW - $243 Mil
#2: Cringerous - $155 Mil
#3: ivanvalp - $67 Mil

FTOP:
#1: FireNation - $1 BIL
#2: Dominate - $674 Mil
#3: Unity - $652 Mil
The time has come for a brand new season of TMFactions. Season 5 is approaching in the next few weeks with tons of new features coming. Although map 4 was a bit shorter then
others, It gave us the time to redesign our newest season. The new season will include a lot of things as listed below.

-Reworked Boss Eggs
-Reworked Crate Keys
-Reworked Ranks
-Reworked Shop prices (BuyCraft)
-New Spawner level system
-New custom beacons
-New /bottle command
-Weekly Events (Hosted by staff - Consists of events for raiding and pvp)
-Changed up a few faction features (Allies are capped to 2 for each faction
-28 Custom enchants (16 NEW Custom enchants!)
-Capped PVP skills for mcmmo

Map 4 isn't over yet though, We still have a few events before map 5 comes. Be sure to come on the server when the following events happen on the dates listed;

The End of Map 4 ( 9th 7PM CST) This is the ending of MAP 4.
Purge Day ( 10th 7pm CST ) This is an event where it consists of blowing up bases, spawn, and...
With Map 4 slowly coming to an end (Still have awhile so keep up those f top, baltop, and mctop races) we are getting prepared for Map 5! Right now we want to allow the community to have some imput on what Map 5 will look like. Right now we are looking for ideas for New Custom Enchants or edits of our current ones.
Leave a comment on this thread with this information:
Name of enchant (Doesn't really matter)

What it does (Details if possible)
What can it be applied to (Ex: Armor or Tools)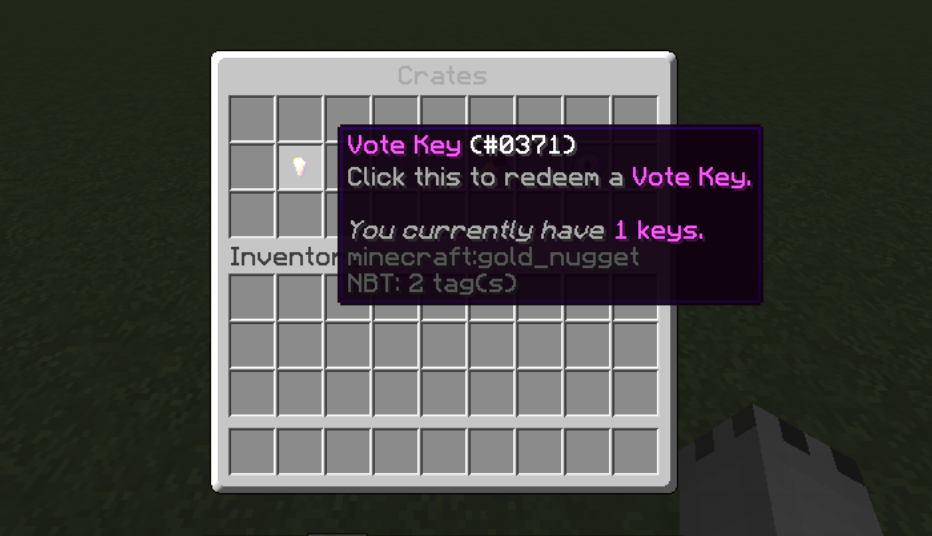 Crate Key Update!
​
New Crate: Vote Key
Back from the dead we are bringing the Vote Key to life here on Map 4! Each vote will give you 1 vote key to try your luck at something good! /Vote to being voting
Reworked Rewards: Spawners & Boss Eggs
All keys have been buffed spawners and new boss eggs! Normal, Golden, & Legendary keys have two boss eggs only obtainable through the crates. Good luck with your crates!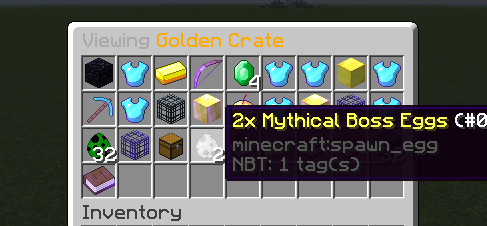 Broadcast: Rare Rewards
All keys will now broadcast a message if you win something rare. Let everyone know how lucky you are!

You
Tuber
Rank!
Requirements:
- 300 Subs Minimum
- 3 Videos already made on TMF
- Active Channel
- Must have a moderately clean Punishment History
Rules:
- All content posted must not contain any sort of hacking or cheating on your part. It may contain hacker or cheater reports.
- Use of highly inappropriate or offensive content in videos is not allowed. Swearing to an extent is allowed but at a minimum.
- You cannot abuse or misuse any perks given by this rank. Content will be monitored and so will actions.
Link to apply:
https://docs.google.com/forms/d/1ZFLLeuVYJVPCNx_Sv40HohFNLLwJuRfp4NM3F0r0gt8/edit
​